Which profile best describes you right now?
You are performing like a hamster in a wheel, turning and turning, there is no opportunity to reflect or plan…
..and there is no more of you to go round. You feel 'burn out' round the corner.
You are working and communicating in numerous languages and finding it difficult to leverage your ideas and opinions in English…
..and this frustrates you because you don't feel sufficiently heard. You'd like to be able to communicate assertively in business.
You know you can do another job even better…
..but something is stopping you and making you feel powerless
You are committed to stale relationships at work and at home and low draining energy surrounds you…
..you don't feel valued and the idea of growing excites you but there is a heavy weight that's holding you back.
Time to be honest
What kind of relationships do I have at work?
What are my colleagues like?
How do I communicate with my team members or my colleagues?
What is my business or career looking like?
Am I satisfied with my income?
How is my health and overall energy?
What do I think about how happy and successful I've been to this point in my life?
What results am I producing?
I know it is important to stay ahead of the game in my team, but negative thoughts keep getting in my way.
I spend so much time procrastinating and worrying
Now ask yourself – who are you being in all of these areas? Because who you are being or the way you are, repels and attracts everything you want; your relationships, career, finances, health and happiness…in fact, your entire world is created by the way you are being in your life. By getting to the core of who you really are, you can recreate that cycle to make happen what you actually want, but it requires some investment from you!
Who are you being and how do people see you at work?
Who you are being, is based on your level of conscious awareness of who you really are. This determines what and who you are going to attract and what type of Leader you become and what message you give. It is a formula that determines your reality. It's how you create your Business world.
The ELI Energy Leadership Index
About the ELI
The ELI is a one-of-a-kind assessment that enables Leaders to hold up mirrors to their perceptions, attitudes, behaviours and overall leadership capabilities.
In simple terms it demonstrates how you are currently showing up as a Leader to those around you on a normal day and then what happens when things go wrong, this giving you a baseline for your current performance and situation. The realisation that you'll gain from the ELI assessment and debrief process alone, will change the way you view your world.
Why take the ELI
The Energy Leadership Index Assessment (ELI) gives you a unique look at your levels of energy (or consciousness), to help you see how that may be working for or against you, as you strive for what is important for you.
Taking the assessment offers indisputable insights into what stops you from the inside, (your inner blocks) and what supports you, and is the beginning to being able to shift those things to get the results you want.
Your Energy Leadership questionnaire and coaching came to me at a crucial time of change in my life. Pretty much everything was changing for me and having some sense of who I am and how to act was really helpful! 

I found the results of the assessment and your explanations to be highly constructive. It confirmed for me some things I already knew and could build on. It also showed me some opportunities that are open to me to expand myself and my capabilities to deal with life and business in a better way.

I loved your connection and the attention you gave me. You followed up and stayed connected which I found really supportive and helpful too. It helped me confirm that I was moving in the right direction.

Your coaching helped me to have my feet on solid ground which was so important at that time. My new understanding helped me navigate those times to a more settled place, to feel my worth and to know where to head to grow my own personal potential. All of these are so valuable at any time, not just the big change I found myself in. 

They give me a new foundation to make decisions, to know how to act as circumstances continue to develop and have renewed confidence in stepping forward. This is special work!

Julian Freeman – Film Maker www.starsofwellbeing.com
"I have really enjoyed taking the ELI Assessment with you. It has provided me with insights into how I show up in different aspects of my life and has uncovered my Leadership potential.

The debriefing and coaching have helped me in establishing my priority values and taught me to look forward through visioning. I'm much clearer about the blocks that hold me back and have learned how and when to recognise them and what action to take. You are a wonderful, empowering and empathetic coach!"

Martine, Collaboratrice, Climas Mediation, Paris, France
Before you look at our programs, try out this Assessment Questionnaire it's free!
It's time we teach you to see how you are showing up energetically, to create new systems, get the right people to support you, build on your creativity and remove you from the 'day to day' so you really improve your productivity, get back your life balance and create impact.
---
Team Coaching
As one of the Senior Associates for 'Team Coaching Boutique' (TCB), based in Cambridge and London, I work with a team of ICF PCC accredited Coaches that offer a high-end service to Corporate Teams. We provide team coaching that is flexible to the needs, motivations, objectives and specific culture of the team. We adapt our style and techniques to address this in a way that is grounded with authenticity and trust and so providing a safe place for our clients. We have created useful and thoughtful reading and podcasts on important elements of team transformation. To see how we elevate team performance please find out more here: www.teamcoachingboutique.com
In team coaching we uncover the values, thoughts and feelings that drive behaviour in individuals within the team. We create psychological safety to go below the surface of the iceberg and to enable at all levels and for each individual, a common passion to strive for the success of the business, aiming for a "we all win or we don't play" team approach. We coach from a place of high energy ourselves where collaboration, respect, integrity and excellence are four of the top values. We live and breath emotional intelligence, energy leadership, co-creation and participation and use this ethos to break barriers in dysfunctional team relationships.
Developing Leadership skills involves a greater awareness of yourself and others.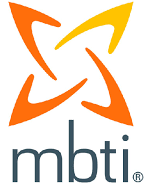 Understanding how and where you best charge your energy for receiving and processing information and making decisions, is an important awareness and skill for Leaders of teams.
By knowing this of yourself you learn about the facets of effective team management and how to get the best from each individual in your team as well as learn to communicate better with others outside of your team, be that your boss, another team member etc.
The MBTI assessment will elevate this skill for better career management, heightened communications with all types as well as members with neurodivergent conditions, enabling a greater motivation and a leveraged leadership ability.
Would you know if you had an introvert team member? Do you make the assumption that because one team member behaves loudly or boldly they have an extroverted preference? If you judge someone by their behaviour alone it's like judging a book by its cover, you could be mis-managing that individual and by far missing their full potential as a high performing team member.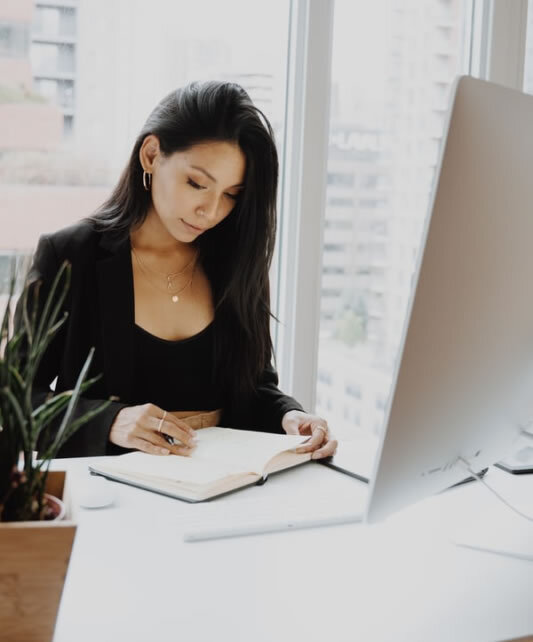 I have just finished a thorough and in-depth feedback session from Deborah regarding the Myers Briggs Personal Impact Report. The revelations regarding my behaviour in the workplace were phenomenal when discussed and explained to me. I have tangible solutions to some of the issues I have been experiencing; not completing projects, procrastination and missing deadlines and, sometimes doubting my own leadership style. The report has had a real impact and provided a framework for me to move forward towards solutions and sustainable results. I realise that the combination of Deborah's coaching, and the tools she works with, such as the Myers Briggs report, coupled with the Energy Leadership Report are the dream team for the success you will gain from the Suits Package. It will make a difference and is well worth the investment.

Angela, Johannesburg, South Africa