Deborah Russell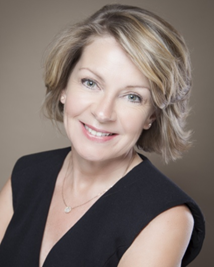 I coach women and men through transitions and life changes. Committed to accompanying them to access their maximum potential, I strive to achieve fulfilment and harmony both at work and at home, believing passionately that they go absolutely 'hand in hand' together and with this, I coach around the 'whole' rather than the 'individual components'.
I have proven that coaching combined with educating, is where I can make a difference.
I trained with iPEC (Institute for Professional Excellence in Coaching) a World Class, ICF Accredited Coaching Training School in USA. I am a Master Practitioner in the Energy Leadership Index (ELI), as well as the Myers Briggs Type Indicator (MBTI) and I am committed to coaching around peoples' strengths and values along their coaching journey.
My work: "All of us are Leaders"
I am a practised and accredited PCC ICF Coach, an experienced Skills developer, a Group Facilitator and a former Educator in English for International Managers.
As a Master Practitioner for the Energy Leadership Index Assessment, I work closely around 7 levels of performance energy in all of my coaching and through this I help others to recognise how low and decreasing energy can be managed and enhanced, improving results, personal performance and all-round satisfaction and life fulfillment.
I coach Individuals and teams both face to face or virtually and work from Paris, Cambs or London. I live in the West of Paris and enjoy the flexibility of being able to provide an accessible Coaching service to individuals anywhere in the world.
Experience with Leaders in Banking and Hospitality:
I have had extensive experience working with Managers in Financial services as well as in Hospitality worldwide, supporting them in building internal relationships, improving confidence through language development, breaking cultural barriers and developing teams.
At 25 I was a hotel Manager, and for over 25 years I have been designing, delivering or facilitating Management or HR programs for Leaders both individually or in groups as well as Coaching Managers and front-line employees in Companies. I have been involved in the program design and the roll-out training for a major rebranding program for International Managers, where clarity of communication, cultural sensitivity and discretion showed up as some of my core strengths.
Communication in difficult relationships
is a subject that is close to my heart, as I have spent years observing it compromised and have become more and more sensitive to the feeling that this is where I can genuinely support others who are stuck. I teach in the art of 'expression', the art of 'hearing', as well as 'recognising the importance of being heard'.
Deborah a une écoute très fine et très pertinente. Elle est également sympathique et a un sens de l' éthique irréprochable. Elle possède un grand professionnalisme, dû à une longue expérience et une formation tant pratique que théorique en matière de coaching , mais aussi de management dans les entreprises. Grâce à elle et à ses outils, notamment l'évaluation de Energy Leadership Index et les exercices sur les valeurs, j'ai pu progresser du point de professionnel et également personnel. Elle a la capacité de coacher aussi bien en anglais qu'en français , ce qui rend les sessions extrêmement vivantes et interactives.

Murielle Nunez, French Linguistic and Special needs Coach, Paris, France
Companies I have worked with and supported throughout my career:
Granada Hotels, London, UK and Amsterdam, The Netherlands
Forte Hotels, London, The Provinces, UK
Yves Rocher, Paris, France
Eurest Compass Group, Paris, France
Infolangues, Lyon, France
Solios Engineering, Fives group, Saint Germain en Laye, France
BNP Cardif Insurance, Paris, France
Thrive Partners, Coaching Associates, London, UK
Rolls Royce, Chichester, UK
The United Nations Educational, Scientific and Cultural Organisation, (UNESCO) Paris, France
The Organisation for Economic Co-operation and Development. (OECD) Paris, France
What people say about me:
People have described me as a professional, talented and intuitive Coach, who challenges clients powerfully and discretely to get to the heart of the matter, in order to move forward rapidly with their own business and personal goals. As a Trainer and Facilitator
I am visibly calm, controlled and serene, yet astute. Many who I have worked with report having achieved critical accomplishments in transitions from managing a new boss, changing careers, developing assertive skills in English, moving countries, to managing difficult and draining relationships. They also report that my work around 7 levels of energy, (the ELI – Energy Leadership Index) and the inclusion in my coaching of the wisdom from assessments such as the MBTI (Myers Briggs Type Indicator), is long lasting and continues to impact their lives for years after they work with me.
For fun:
I believe that having fun is an essential spoke in the wheel of life – 'the whole'. It contributes largely to my own health and energy; I've been dancing for years
in both Latin and Ballroom and I love a good eclectic range of music. I have travelled the world with my family and lived in three different countries in my life having learned the languages along the way and I enjoy discovering different cultures and learning the way people interact. In particular, in my free time I cherrish being surrounded by the beauty of nature and my garden.

Deborah has the capacity for very fine and pertinent listening. She is also friendly and has an impeccable sense of ethics. She has great professionalism, due to long experience and training both in the practise and theory of coaching, but also her time in management in-company. Thanks to her and her tools and methods, including the Energy Leadership Index assessment and her values exercises, I was able to advance both professionally and personally. She has the ability to coach in both English and French, which makes the sessions extremely lively and interactive.

Murielle Nunez, French Linquistic and Special needs Coach, Paris, France
---
I am never alone!
I am blessed and honoured to be associated and supported by the following Coaches and Experts in their field and am able to call on them for that individual expertise. Their technical and Coaching specialisms have added to the richness and depth of my coaching programs and I am grateful to them for their continued support and wisdom.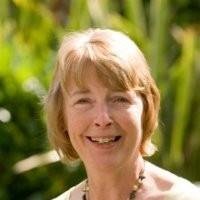 Shirley Thompson – Professional Doctorate in Coaching and Mentoring. Straight-talking Facilitator of soft skills in Leaders and teams. Shirley's key influence has stemmed from the Coach Supervision training at Oxford Brookes and team Coach Supervision training with Dr Alison Hodge and Associates. Shirley balances what she is interested in (how we learn) with doing things for others. The 'doing generally involves helping run groups or teams, or supporting others to do so, through sharing hard-earned skills from coaching and project manangement experiences.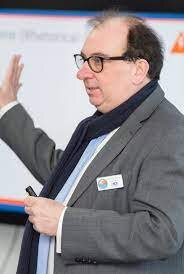 John Cockburn-Evans F.I.Chem.E PCC, Corporate and Leadership Coach and founder of Team Coaching Boutique ®. John is a Cultural Transformation Expert for both large corporates, medium and smaller enterprises. John also mentors young engineers for the Institute of Chem Engineering in addition to high potential personnel within large corporate organisations. John has designed and delivered a Change Management module for an MBA programme and has recently written 'Coaching for Cultural Transformation: Staying Competitive in Changing Environments'.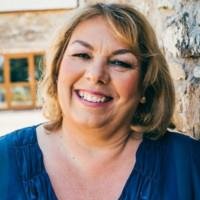 Philippa Stanley – PCC, Certified Sustainability and Leadership Coach.
Philippa is a Professional Certified Coach and Energy Leadership Master Practitioner, who uses horses to assist with coaching sessions on her farm in South Wales. Clients have been stunned at how Philippa has enabled her horses to mirror what's going on in their lives and how with her support they have been helped to see where their blockages are manifesting in relationships both at work and at home.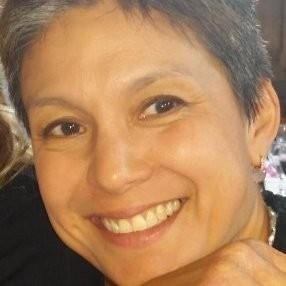 Caroline Varenne – Certified Co-Active Coach, Trained in Paris with CTI, working with individuals and in Organisational and Relationships System Coaching (ORSC) working with groups. Graduate with Centre d'Etudes de l'Ennéagramme. Caroline has an instinctive passion and enthusiasm for getting the best out of each and every one of her clients.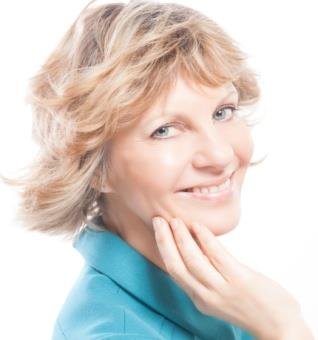 Helen Emanuel – PCC, Transformative Coach, Trained with PCI, (individuals, teams, relationships) Facilitator and Leadership Consultant. Expert in Myers Briggs Type Indicator and ORSC trained. Helen has designed and faciliated management development programmes, development and assessment centres and individual coaching support at all management levels. An empathetic, perceptive and culturally aware Coach.
---
Suits Development Programme – Tailor made for you!
The Programme will include:
A package of 6, 9 or 12 coaching sessions of 45, 60 or 90 minutes over a period of 8 or 12 weeks or 6 months according to your requirements and individual needs
Supporting instruments : both the Energy Leadership Index and Myers Briggs Type Indicator assessment ,
Full reports on both instruments plus feedback included in the number of sessions
Tips sheets on Communication, Time and Priority Management,
Free Copy of Energy Leadership – Bruce D Schneider (Transforming your workplace and our life from the core)
Early bird access to coaching retreat in 2020/2021
All clients are offered a 30 minute 'check in' post ELI and MBTI feedback coaching session with me, free of charge, in addition to the package sessions.
Prices quoted will include any additional charges incurred and there will be no further additional costs billed to the client, so no surprises!
Personal Growth Programme – Tailor made for you!
The Programme will include:
A package of 6 or 9 coaching sessions of 60 minutes each
Supporting instruments: the option of either the Energy Leadership Index or Myers Briggs Type Indicator assessment and feedback
Your personal copy of your values
Useful tip sheets,on what transition means, time management, getting things done, decluttering, communication, problem solving, goal setting and much more
Your own coaching log book
Early bird access to coaching retreat 2020/2021
All clients are offered a 30 minute 'check in' post ELI and MBTI feedback coaching session with me, free of charge, in addition to the package sessions.
Prices quoted will include any additional charges incurred and there will be no further additional costs billed to the client, so no surprises!
Being acutely aware that coaching is a life changing human-centred support and it should be seen as an investment in oneself, not an expense, I do understand that affordability and budget plays a huge part in whether a potential client decides whether coaching is for them or not. My ultimate aim is to serve and support that client in their transition. Once I know that both client and Coach are compatible (and I feel that we will work together harmoniously) I can offer different levels of pricing based on the needs of the client and how the client would like the coaching delivered (virtual or face to face, timing etc).